Dr. Recommended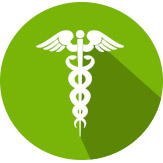 Cardiotabs supplements are developed by leaders in the field of preventive cardiology and nutrition to provide you with the right vitamins and nutrients to support heart and vascular health.* Cardiotabs supplements are not only created and continually updated by cardiologists, they are supported and recommended by leading doctors, nutritionists, and health experts.
Why? Because our world-class team of clinicians and researchers in preventive cardiology is dedicated to creating the highest quality, optimally designed supplements available. Our experienced cardiologists and nutritionists are passionate about delivering the safest and most effective supplements to you. By incorporating expert feedback in the design and production of Cardiotabs supplements, we're able to provide products that address the exacting scientific standards of physicians, as well as many of the important, individual concerns
you
may have. By doing so, Cardiotabs creates nutritional supplements that physicians are eager to personally recommend to their families and friends.