Dietitian Recommended
Over 20 years ago Cardiotabs was conceived by a preventive cardiologist and registered dietitian husband and wife team to help promote optimal health and wellness to their family, friends and patients. That tradition continues today by utilizing the latest medical and nutritional science in all Cardiotabs products. This time-tested, balanced and evidence-based approach is what makes Cardiotabs recommended by top health experts especially dietitians.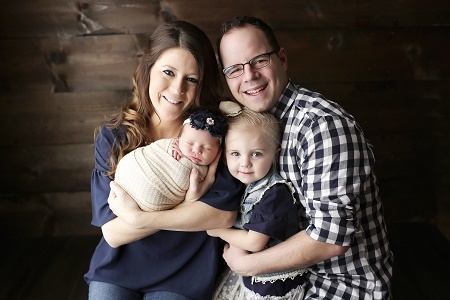 In an ideal world, we would all eat a diet full of essential vitamins, minerals and all the nutrients nature intended us to consume. However, so many people are on-the-go consumers who are working, raising a family and overcoming lifestyle challenges. This makes it difficult to acquire everything we need from our diet to lead a healthy and vigorous lifestyle. Whether for a specific nutrient deficiency or to help fill in the basic nutritional gaps, Cardiotabs supplements is a trusted name from dietitians across the healthcare landscape.

Social Media Nutrition Specialist

Megan Callahan, MS, RD, LD, is a Registered Dietitian working with Cardiotabs to help educate customers on current health concerns and trends. Megan is a mother to two young girls and is married to Matt who is always willing to be her guinea pig! Watch for Mindful Nutrition with Megan to see how Megan juggles her family's crazy schedule while still keeping nutrition a top priority.



---
Cinnamon Bun Protein Bites
Mindful Nutrition with Megan here! Ever find yourself running out the door to the next activity with no time to snack? These Cinnamon Bun Protein Bites are a perfect option to grab on-the-go and they're tasty too!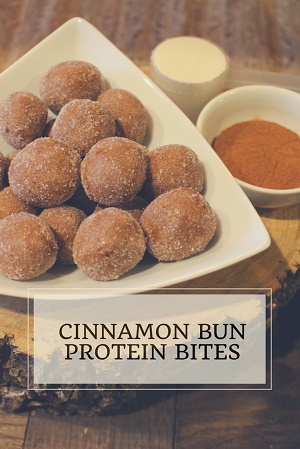 A few ingredients might spark your interest: chia seeds and almond flour. The chia seeds in this recipe add fiber and healthy omega-3 fatty acids, just to name a few. Chia seeds may help improve blood sugar control, weight loss, and heart health! The almond meal is a great way to add more protein and healthy fats, and vitamin E has been shown to be good for supporting brain health.* These nutrient dense ingredients make these bites a powerhouse of nutrition!

Ingredients:
3/4 cup Quick Oats

1/3 cup nut butter

1/4 cup honey

1 tsp. vanilla

1 tbsp. cinnamon

1/2 cup almond meal

1 tbsp. chia seed
Directions:
Put oatmeal in food processor to mix until powder consistency.

Place all ingredients in medium size bowl and use hands to mix.

Form into 1 inch size balls. If desired, roll bites in sugar alternative (stevia used in picture).

Place in freezer for 20 minutes.

Take out of freezer and enjoy.
Serves 18-20 (1 bite serving)
Mindful Nutrition with Megan,
Megan Callahan, MS, RD, LD
---
Coffee Shop Protein Shake in glass mason jar sprinkled with cinnamon

Mindful Nutrition with Megan here! Did you know that caffeine consumption may boost memory? You don't have to give me another reason to drink a cup of joe! Try this yummy Coffee Shop Protein Shake I make in the morning to help me with my "mommy brain".

This protein shake not only gives you a source of protein but also of dairy and fruit! As an added bonus, CardioWhey provides you with 6 grams of fiber. This combination is sure to leave you feeling satisfied for hours to come. Want to learn more about the research behind the memory effects of coffee and tea? Click here to see a blog post from Dr. James O'Keefe.
Ingredients:
1 frozen banana

1 cup cold brewed coffee

1 cup unsweetened almond milk or skim milk

Dash of cinnamon (if desired)
Directions:
Place all ingredients in blender

Blend well until banana is broken down. If you desire a thicker texture, add ice.

Pour into cup and add a dash of cinnamon if desired.

Enjoy!
Serves 1
Mindful Nutrition with Megan,
Megan Callahan, MS, RD, LD