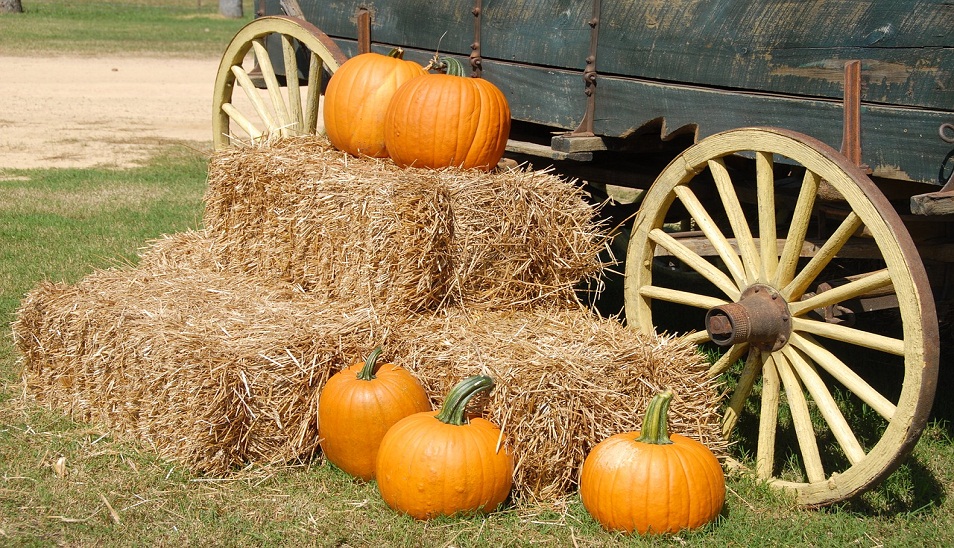 Fall arrives with shorter days, apple orchards and of course pumpkin spice. You don't need to look far to see the benefits of cooler weather for spending more time outdoors. But have you thought of the health benefits of "pumpkin spice"?
Pumpkins (Cucurbita pepo) are native to North America, where the American Indians traditionally prized these large orange gourds for their nutritional and multi-functional uses. New information indicates that the pumpkin seed may be a powerful functional food that is particularly effective for treating bladder dysfunction, and might also help in treating and preventing heart disease, osteoporosis, and arthritis.
Pumpkin seeds appear to be remarkably effective in treating overactive bladder, a condition that causes a sudden urge to urinate and can sometimes result in mild urinary incontinence. Studies show that about one in six adult men and women suffer from symptoms of overactive bladder including urinary urgency, and frequent daytime and night urination. An overactive bladder can disturb sleep and reduce overall enjoyment of life.
Encouraging results have been reported in both animal and human studies using pumpkin seeds for treating overactive bladder, showing significant decreases in the number of daytime and nighttime urinations and improved quality of sleep. Furthermore, pumpkin seeds appear to provide significant relief for aging men dealing with urinary problems caused by BPH (benign prostatic hyperplasia), or an enlarged prostate. One study found that a pumpkin seed extract used for three months in 53 men ages 50 to 80 years old increased urinary flow volume (urine stream) by 40 percent and decreased nighttime urinary frequency 30 percent, compared with those on placebo.
Pumpkin seeds appear to improve several cardiovascular disease risk factors. Studies of animals and humans show that pumpkin seeds can reduce cholesterol, especially the bad LDL cholesterol. Pumpkin seed oil has also been found to have favorable effects on the HDL, or good cholesterol. In one randomized controlled study, pumpkin seed oil caused a 16 percent increase in HDL cholesterol levels and a 7 percent drop in diastolic blood pressure levels, probably through the positive effects on the production of nitric oxide, a beneficial compound made by the lining of healthy young blood vessels.
Spice is Nice

Pure ground cinnamon is a spice that appears to have powerful benefits for obese people or those with elevated glucose and/or cholesterol levels who are at risk for developing diabetes. This herb, made from the dried inner bark of the shoots of a plant, has been used for over 4,000 years by populations in China, Africa, and Europe. The active ingredient in cinnamon appears to be a polyphenol (antioxidant) called MHCP, which mimics insulin and activates the insulin receptor, thereby lowering glucose in the bloodstream and improving insulin sensitivity.
Adding only one-quarter to one-half of a teaspoon of cinnamon daily to the diets of people with diabetes reduced blood sugar and triglyceride levels by about 25 percent and decreased the LDL cholesterol by about 20 percent.
Cinnamon in the form of powder or capsules (but not oils) improves the body's sensitivity to insulin, which translates to better control of blood sugar and lipid levels, and it also can lower blood pressure and reduce generalized inflammation.
Pumpkin can be consumed as one of the at least nine servings or handfuls of produce daily, which equals four and one-half cups per day. This should include three or four servings of fruit per day; vegetables (except potatoes) as desired, at least four or five servings daily—the fresher and more colorful the better.
Eat an abundance of fruits and vegetables and try new ones every chance you get. Look for brightly or deeply colored varieties as they are high in antiaging antioxidants.
Try pumpkin seeds on your salad of leafy greens tossed with some crisp apple slices.  Mix a breakfast smoothie bowl with frozen banana, pumpkin puree and CardioTabs Creamy Vanilla Bean CardioWhey top with cinnamon, nutmeg, diced walnuts and pumpkin seeds for a protein and fiber packed start.
So go ahead and join the pumpkin spice craze in a new and healthy way.
In Good Health,
James O'Keefe, MD and Joan O'Keefe, RD
photo Credit:  Pixabay Creative Commons