Save $5 on Cardiotabs!
Click the link in the orange box below to print your $5 in-store coupon good for any Cardiotabs product at your local Natural Grocers. If you would prefer us to mail you coupons then please email your contact information to customerservice@cardiotabs.com
If you would like to save $5 at Cardiotabs.com, you may use promotional code
SAVE5NG

at checkout.+
---
---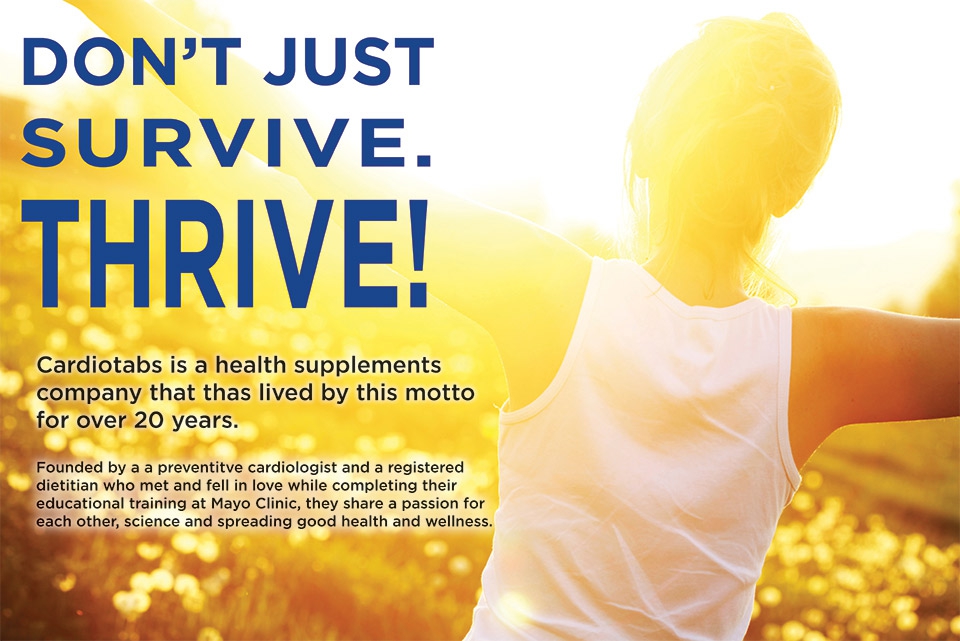 For over two decades, Cardiotabs has provided the highest quality, evidence-based nutritional supplements. Developed and recommended by doctors and health professionals along with other leaders in the field of preventive cardiology, all Cardiotabs products are gluten-free, and specifically formulated to be taken together and with common prescription medications. Cardiotabs is committed to providing safe, effective and reliable supplements in an affordable and convenient formulation that will contribute to your long-term cardiovascular health. We follow strict quality guidelines and perform independent testing, assuring you of their quality. Cardiotabs nutritional supplements are cost-effective and can simplify your pill-taking routine, no prescription needed!

⭐⭐⭐⭐⭐ "I have been using Cardiotabs for over 10 years... It is the only supplement brand I will use, as all ingredients are of the highest quality. Thank you for such great, healthy lifestyle options!" - Susan




⭐⭐⭐⭐⭐ "Three months ago I started using Omega-3 Extra Strength + Vitamin D3 twice daily and was successffuly able to promote healthy cholesterol levels. Most importantly, I was able to promote healthy triglyceride levels and finally achieved my target number. My "bad cholesterol" and "good cholesterol" were in healthy ranges as well. Both my cardiologist and endocrinologist were thrilled with my results as I had multiple major risk factors for cardiac disease, to include major family history on all sides, high blood pressure, high cholesterol, high triglycerides, insulin resistance (precursor to diabetes) with metabolic syndrome, post-menopausal with excessive estrogen production, a stressful job, and am treated for chronic depression although well controlled. I was even able to support healthy blood sugar levels as well! I am absolutely thrilled with my results an will continue with this regimine!!! Thank your Dr. & Mrs. O'Keefe!!!" - Eva
⭐⭐⭐⭐⭐ "Just a normal retired soldier and I don't believe it. Have been taking Curcumin recommended by my Dr. for mental health. After 5 days I have no more knee pain at all. For two years I have been getting injections in both knees and could only walk up and down stairs one at a time. Now I walk up and down normally. Unreal no pain. Stay tuned on mental health. I'm impressed and unbelievable. Works for me. Good luck." - Frank W.